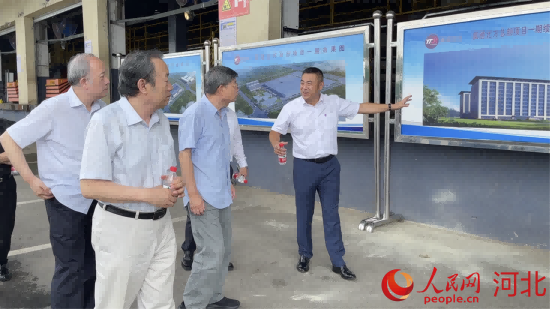 Experts are visiting the Base of the Northern Headquarters of YTO Express. Photo by Zhang Haoyang from People's Daily Online
Langfang, August 16, Zhang Haoyang (People's Daily Online) – On August 15, experts including counsellors of the State Council, Xie Boyang and Liu Huan, and research fellow of Counsellors' Office of the State Council (COSC), Chen Quansheng, went to Langfang City, Hebei Province for survey and held a symposium on issues including stepping up the creation of a favorable environment for developing a modern logistics supply chain and boosting the high-quality development of the express delivery industry.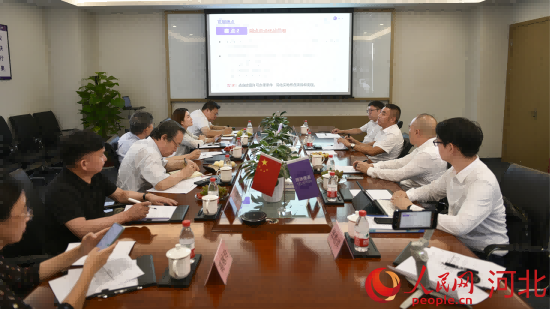 Scene of the symposium. Photo by Zhang Haoyang from People's Daily Online
At present, express delivery facilities have become a necessity in community buildings with the express delivery industry playing an important role in ensuring people's livelihood and the circulation of goods. However, there are many bottlenecks for the development of the express delivery industry. So, experts have put forward solutions for the pains of the industry, such as "problems with land utilization" and "difficulties in entering the urban area", that emerge during the rapid development of the express delivery industry.
The experts pointed out that idle public places could be fully utilized to solve difficulties in finding places for establishing express delivery outlets in big cities and that associations of the express delivery industry should strengthen supervision and regulation within the industry, standardize systems and market mechanisms within the industry, reduce malicious bidding among market participants, and maintain the stability of the income of employees in the industry. Attempts can made for enterprises in the industry to cooperate with state-owned enterprises so as to meet the increasingly diversified needs of the people for express delivery services.
The experts also carried out in-depth discussions on issues such as the positioning of the express delivery industry, emphasizing that express delivery services had become an inevitable requirement in the continuous improvement of people's living standards and a new inelastic demand of people for their livelihood. According to the experts, to achieve "postalization of digital services and digitalization of postal services", two issued needed to be addressed, the first being how to achieve high-quality development in the digital transformation and upgrading of the express delivery industry and the other being how to upgrade the express delivery industry with the support of information technology.
Experts from the Development & Research Center of the State Post Bureau, the Central University of Finance and Economics, the China Association of Policy Science and the China Society of Economic Reform and local leaders in Langfang participated in the survey.