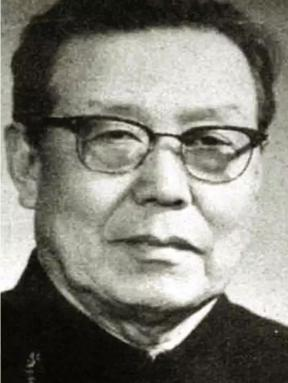 A photo of Wang Sen
In the southern part of Linxian county of Shanxi province, an ancient town named Qikou lies at the western foot of Lvliang Mountain next to the Yellow River. Hailed as "the first town of the Yellow River", Qikou is one of the cradles of Jin merchants (Jin means Shanxi). Nowadays, the once prosperous town is falling into decline, yet its ancient ferries, streets and villages keep demonstrating a history of ups and downs, making people fascinated.
Wang Sen, an early revolutionary and former Chinese ambassador to the Kingdom of Denmark, was born and brought up in the town, and witnessed the vicissitudes in the past century here.
Wang was born in Xitou village, Qikou town, Linxian county, Shanxi province in January 29, 1907. His father and grandfather carried oilseeds for a living and led an impoverished life as the bustling ferries failed to benefit the poor family.
At the age of 17, Wang was enrolled in Mingyi Middle School which was also an important meeting place for the Party organization of Shanxi in its early days. During his school days, Wang participated in the movement against the property tax imposed by the Shanxi warlord Yan Xishan. He also took part in the May 30th Movement.
In January, 1926, Wang was accepted as a CPC member by the special Party branch of Fenyang and was responsible for students' movements. Later this year, together with Li Bosheng and He Sanduo who were both from Linxian county, Wang went back to his hometown and established Party organizations in Qikou and Quyu.
At the site of Huo's Courtyard in Renfang village which is also the birthplace of the first Party organization in Xiaoyi, visitors can still see a secret warehouse where Wang recruited CPC members and formed a Party branch.
In October, 1927, Wang was appointed secretary of the CPC Fenyang committee by the CPC Shanxi provincial committee. Shortly after that, the CPC Fenyang committee was destroyed and Wang was arrested. Despite the torture, he did not reveal a word and ensured the safety of other Party members.
After being released from prison in 1930, Wang Sen was sent to the west of Shanxi by Liu Tianzhang, a leader of the special Party committee of Shanxi, to try to get in touch with Party members and organizations that had been out of contact. He also worked in liaison with the guerrillas of the Chinese Red Army in that region. He recruited Party members in Wenshui, Fenyang, Xiaoyi and Linxian counties in Shanxi province, and delivered documents and conveyed instructions to guerrillas in the west of Shanxi.
In September, 1931, the Chinese Red Army's 24th Corps, which was formed by the special Party committee of Shanxi, lost touch after suffering a defeat. The committee then urgently sent Wang to search for it. After that, Wang was assigned by the Party committee to conduct underground work in Beijing and Tianjin.
In 1960, Wang was appointed Chinese ambassador to the Kingdom of Denmark. After returning to China, he threw himself into organizing and leading work concerning cutting-edge science. In November 1979, he was appointed Counsellor of the State Council and worked there until he retired in October, 1987. 
Wang had always been concerned about education in his hometown. In the 1990s, he had no hesitation in donating all the money he had accumulated over the years to his Alma Mater as a scholarship. He added all his money, including his pension and money earned from writing, to the scholarship every month, and did so until he passed away. His love for his hometown has deeply touched people in Linxian county and inspired generations of students to work harder. Wang passed away at the age of 101 in Beijing on March 31, 2008.