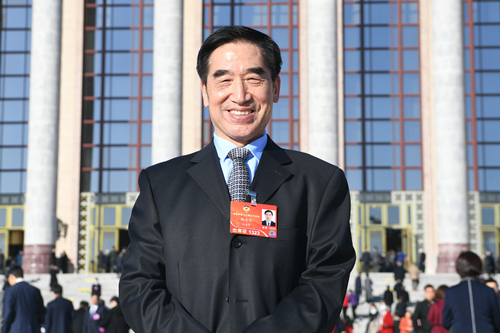 Yang Zhongqi, member of the National Committee of the CPPCC
In recent years, nearly 170 million people in China participate in various kinds of outdoor adventuring activities each year with an annual increase at around 10%. Among them, more than 60 million would participate in rather challenging activities.
As the number of people participating in outdoor adventures continues to grow, we also see a rising frequency of safety incidents and a higher number of casualties. To this end, Yang Zhongqi, member of the National Committee of the Chinese People's Political Consultative Conference (CPPCC) and counsellor of the State Council, submitted the his proposal titled Proposal on Establishing an Emergency Rescue Mechanism for Outdoor Adventures during the Two Sessions this year.
When interviewed by the press, Yang said that we must draw lessons from those heavy loss of life and ensure the safety of outdoor adventures in China, particularly by guiding the healthy and orderly development of this industry to reduce and avoid further casualties. Therefore, it is recommended that the Ministry of Emergency Management, the Ministry of Culture and Tourism and the State Forestry and Grassland Administration pay special attention and attach great importance to these outdoor adventures. At present, it is particularly urgent to establish an outdoor emergency rescue mechanism and an early warning system for outdoor safety, with efforts by national rescue teams as the core and non-governmental personnel as a supportive power. Furthermore, legislative law-making and industrial standard-setting are also needed for outdoor rescues, together with stronger efforts to help people to build better knowledge for outdoor adventures and more awareness of possible risks.
According to the Report on Outdoor Adventure Accidents in China 2021 released by the China Adventure Association, there have been 352 outdoor accidents in 2021. Among all these accidents, 287 resulted in casualties, including 128 injured, 308 dead and 19 missing, with the most shocking event being the 4th Baiyin Jingtai Yellow River Stone Forest 100-Kilometer Cross-Country Race held in Baiyin, Gansu Province on May 22. Among 170 participants in the game, 21 people died, making the mortality rate as high as 12%. The China Adventure Association then conducted an even more detailed investigation into the incident, and pointed out that the poor prevention of hypothermia, weak safety assurance and belated emergency rescue are the main reasons for this tragedy.
After a long period of research into outdoor adventures, Yang came up with his own suggestions:
First, establish an early warning system for outdoor safety, which requires the overall coordination covering meteorology, forestry and grassland, health and epidemic prevention, sports, public security, information release and all other agencies related to this challenge, under the support and guidance by the Ministry of Emergency Management. The purpose of establishing such an early warning system for outdoor safety is to provide prediction and warning for areas where outdoor adventures are going, based on positioning, electronic monitoring, weather forecast, traffic, physical status of participants and all other factors for safety. In advance, it can issue forecasts and warnings for the weather and geological changes in outdoor adventure areas to prevent accidents from happening; when an accident occurs, it can issue prompt reports across the region and provide basic information (such as blood pressure and heart cardiac load), so as to ensure the timeliness, accuracy and effectiveness of rescue efforts, therefore guaranteeing the dear life of outdoor adventurers.
Second, set up special rescue insurance to ensure the sustainable development of this undertaking. By setting up a particular type of insurance, the society as a whole can make sure that no one is left behind. This also helps to protect private property and personal safety of rescue teams, and enable civil rescue undertakings to develop in a healthy and sustainable manner. by Guo Liang, a journalist from the Minsheng Weekly